Aerial Tram NFC Attendance Solution at OHSU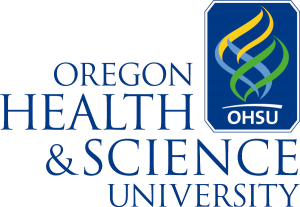 Record Tram Activity
Develop Usage Analytics
Map Location Density
Tracking Aerial Tram Usage Times
Understanding Aerial Tram Traffic
Accurate and Automatic Reporting 
Bluetooth Enabled Kiosks
RFID Badge Readers That Read Existing Student and Employee IDs
Cloud-based Software With Automatic Daily Reports
OREGON HEALTH & SCIENCE UNIVERSITY
Oregon Health and Science University (OHSU) features a unique and exciting way to get to campus — the Portland Aerial Tram. Thousands of student, faculty, and staff rely on it every day. But the tram's popularity and efficiency also created a potential problem: How do you meet the transportation needs of the university when the tram is out of commission? Before they could even start to solve this issue, OHSU needed to know who rode the tram and at what time. To get this data, OHSU worked with Serialio to implement a Cloud-in-Hand Solution that leveraged the HID iClass RFID-NFC technology in the campus ID badges.
OHSU FACES TRANSPORTATION USAGE AND REPORTING DIFFICULTIES
Oregon Health & Science University is the state's only academic health center. It provides an uncommon array of services from providing the state's most comprehensive healthcare to educating the next generation of clinicians and biomedical researchers, to achieving breakthroughs and innovations.
OHSU hosts 4,000 full-time students and trainees as well as  2,743 full-time faculty members.  Of those students, trainees, and faculty, approximately 60 to 80 percent regularly use the OHSU transit system which includes the aerial trams. 
For five weeks in 2018, the aerial trams will be closed for scheduled maintenance and servicing. OHSU will provide alternate transportation during that time but to ensure adequate resources were secured, they needed to know three things: how many would be riding, at what time, and what was the destination. All OHSU student and faculty can ride the tram for free simply by showing their ID badge. So how do you get this data? 
To further complicate the project, over 10,000 people ride the tram each weekday, loading through large, open-air terminals. So any process that slowed down operations would be unacceptable.
CLOUD-IN-HAND® MOBILE ATTENDANCE TRACKS TRAM TRAFFIC
The most efficient solution was determined to be Serialio.com mobile RFID attendance solution with readers at each terminal.
A Moblie Attendance solution using the idChamp RS3 HSE Bluetooth RFID Reader and the Cloud-In-Hand® Mobile Attendance application running on an Android tablet were provided by Serialio.com. The idChamp RS3 and the tablet were installed in a mobile kiosk that could easily be wheeled in and out of the tram terminal.
Oregon Health & Science University provides all faculty and students with an ID badge that features HID iClass technology. As people walked through the terminal, tram staff instructed users to tap the ID badge at the kiosk. The idChamp RS3 features a high-quality, dual-frequency RFID-NFC engine allowing for quick and easy scanning and thus avoiding any bottlenecks or delays.
The Cloud-In-Hand® Mobile Attendance application records the iClass ID, a timestamp, and a unique identifier for the kiosk. The kiosk would automatically upload the information to Cloud-in-Hand.com where the scans from all 8 kiosks would be collated into a daily report delivered automatically to the OHSU Transportation Services team. From there, OHSU was able to correlate the data with their existing access control database to not only analyze the usage pattern of the daily riders but also understand which departments the riders worked in, thereby providing a complete picture of each riders' transportation needs
With this information in hand, OHSU can now devise an effective strategy for providing alternate transportation during the scheduled maintenance and ensure smooth operations.
Ready To Use Cloud-in-Hand® For Your Next Project?
GET YOUR FREE CONSULTATION. FIND A SOLUTION.