idChamp® RS3 Badge Reader
Connect wirelessly to any mobile device to read RFID/NFC badges, tags, and fobs
Quickly and easily connect wirelessly via Bluetooth (BLE, SPP, or HID) to read RFID/NFC tags to your preferred application on any desktop or mobile device.
Reads all major smart card types, including PROX, MIFARE, iClass, SEOS, Elite, Indala, and more.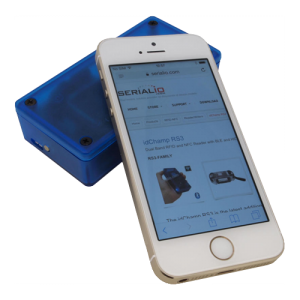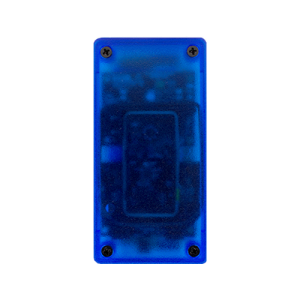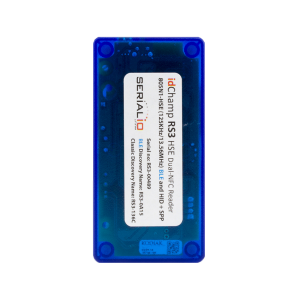 Integrate with any Cloud-In-Hand™ Platform or third-party application, or develop your own application with accessible APIs/SDKs.
Easy Setup, Powerful Results
Configure reader settings from iOS, Android, or Windows devices. Use with virtually all applications, even if they don't support RFID. 
The idChamp®  RS3 Badge & Smart Card Reader is a secure and reliable solution for wireless connections via Bluetooth for RFID/NFC badge, tag, and fob reading. The idChamp® Reader can be utilized for a variety of applications, including: 
Time and attendance tracking
Sign-in/out for meetings and training sessions
Secure credential validation and access control
Managing equipment check-out
Tracking and auditing wellness and ridership program usage
Taking emergency headcounts 
The idChamp®  RS3 Badge & Smart Card Reader is also supported by iScanBrowser to post RFID/NFC scans to any webpage.
Many industry-leading corporations, such as Facebook and Google, have realized the potential of our idChamp® Readers for various RFID/NFC tag reading applications.
Our team of technical experts are available to help troubleshoot and answer support questions about the idChamp®  RS3 Readers.
Software Developer Program
Looking to connect your own app or in the process of developing an iOS or Android app for Bluetooth DEX connectivity? Join the Software Developer Program for access to Serialio's APIs, SDKs, and expert developer assistance.