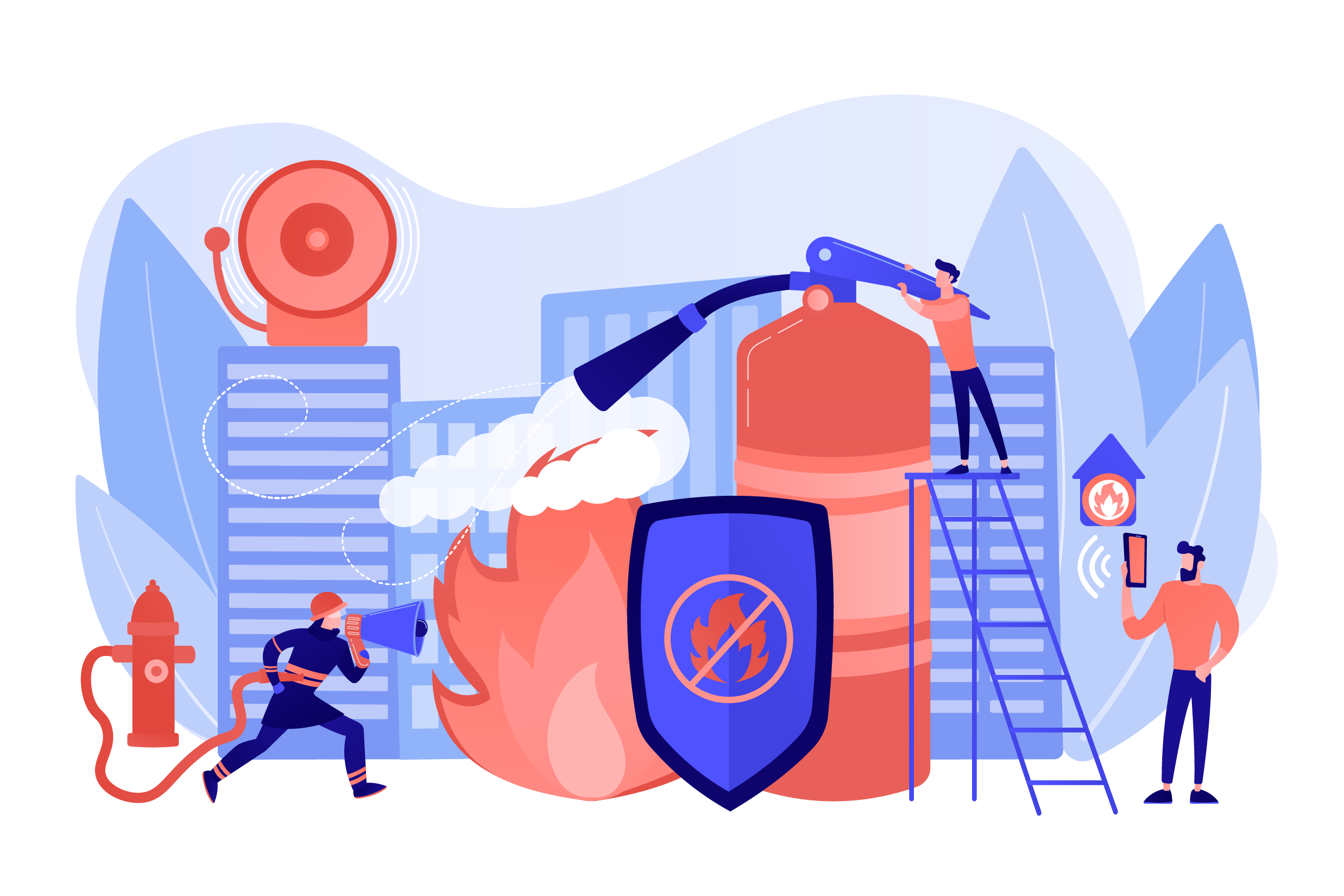 Emergency Preparedness -- what is the preparedness level of your business or school?
The Occupational Safety & Health Administration, or OSHA, requires any business with at least 10 people to have an emergency plan in place1. While smaller business can communicate this plan to their employees orally, larger business are required to have a written plan that their employees are aware of. According to OSHA, these plans require actions and steps ranging from escape routes and procedures, to how to report the emergency, and especially being able to account for who is safe according to who was on-site, and more. When you're responding to an emergency, being able to act quickly and accurately has the potential to save lives. stratus-io: Emergency Mustering can take 70-80% less time to know people are evacuated safely and who still needs to be located.
 According to an online poll, roughly only one third of US employees believe that their business is proactive about emergency planning. From this same poll, most of the employees indicated that they had never been required to participate in an emergency drill and that less than half were even aware that an emergency plan existed. I don't know who these people are but let's hope OSHA isn't looking into their emergency practices. If they did, OSHA fines could result in the loss of tens, if not hundreds, of thousands of dollars. Developing and having a plan that is easy to execute will protect your business and your employees and stratus-io is here to help. Here's how:
Account for employees anywhere:  stratus-io can downloaded to any iOS or Android device, including tablets and personal phones where check-ins can be recorded in the blink of an eye.
Use existing badges and credentials:  Use your same employee badges that you use with your access control systems. The idChamp NF4® Wireless badge reader can read the badges to aid in your check-in during emergencies.
Up-to-date on-site lists: Whether you our solution for daily check-in or have an updated list from your access control system, stratus-io can handle either situation so that in any situation you always know who needs to be accounted for during the emergency.
See at a glance, who hasn't been marked safe: The on-site list will sync directly to your device and allow you to see who has and hasn't been marked safe–even across multiple emergency muster points.
Check-in process for any workflow: No badges? Or maybe they forgot? stratus-io can utilize the camera to scan QR codes and also has the ability to search manually
Works offline too: In remote locations, sometimes WiFi can be spotty. If your wifi goes down and you don't have a data connection, the system will continue to work entirely and everything will sync back up once a connection is re-established.
Meaningful Reporting: All of your scans and emergency sessions and recorded and available for your viewing at any time. Review your records, see how long emergency responses took, and see where people were marked safe.
stratus-io can be deployed anywhere, anytime. By using stratus-io, businesses are able to continue to keep track of who has been inside their facility and account for them at any time.
With stratus-io: Emergency Mustering we do our best to make your jobs easier. Free trials are available by clicking the button below. New features and functionality are being released all the time to ensure that your business is equipped to track personnel and collect the data you need.