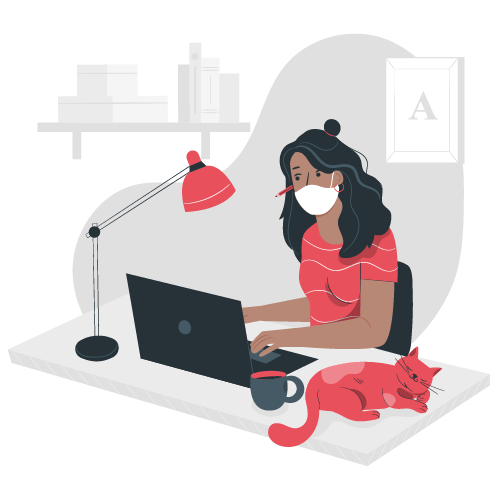 How Businesses Are Using stratus-io to Continue Operations While Transitioning To Remote Work
It's no question COVID-19 is affecting the way businesses are operating. With employee safety being a top priority, employees are being asked to work from home. As a business, it's still important to understand how, when, and where resources are being utilized even when remote. stratus-io: Remote Check-In is enabling businesses to continue to keep track of employee working hours when they're in the safety of their own homes.
stratus-io is already a great solution for tracking attendance at training, meeting, and emergency evacuations when on-site. Allowing employees to use their existing credentials, stratus-io is designed for capturing attendance in any situation and that includes remote situations. Here's some ways stratus-io: Remote Check-In can help you do that. 
Set Up Work Events:  Whether you're tracking daily worked hours or hours dedicated to a specific projects, stratus-io allows you to create and configure events and track hours accordingly. These events can then be accessed via each employees personal mobile device for clock-in and clockout. 
Alert Employees When They Need to Clock-In & Out:  stratus-io: Remote Check-In comes equipped with push notifications. This allows you to notify your employees when events are created, remind them when they need to clock-in, and also when they need to clock-out. In case they forget to clock-in or out, you can set up automated clock out rules that notify an employee when they've forgotten. Admins can then modify that employees clock-in or clock out as necessary. 
Understand Employees Remote Workload: With the stratus-io custom prompts feature, inquire about your employees daily workload at the time of clock-in & clock out. Your prompt will be displayed after the clock-in and clock-out where employees can type out their response. Custom prompt types include responses in the form of text, numbers, pick lists, and more. For example, use custom prompts to ensure your employees are in good health at the time of check-in.
iOS or Android: stratus-io: Remote Check-In is available on both Android and iOS devices so you can be sure that your employees will have access to the application. 
Hear From Your Employees: Using the application, employees can send a text message directly to predesignated recipients in the event they can't work that day–or have a pressing message they need to deliver. These text messages can automatically contain that employees contact information, so the recipient knows how to best get back in contact with the employee. 
As the situation with COVID-19 continues to unfold the Cloud-In-Hand® Solutions Team hopes that everyone remains in safe health. Current customers will receive an account upgrade for three months, upon request, to include this feature should they request it by the end of March 30th, 2020. We are offering special packages for businesses in the healthcare industry who are working tirelessly to provide assistance to those in need.