How MacPheron's streamlined the wholesale distribution of 50,000 products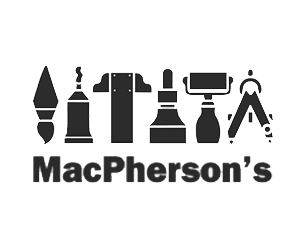 Industry: Art Supply Distribution
Location: Emeryville, CA, Reno, NV, & Suwanee, GA
Products: 50,000+
MacPherson's is a wholesale distributor of fine art supplies with a Corporate headquarters in Emeryville, CA, and warehouses in Reno, NV, and Suwanee, GA with approximately 200 total employees. We stock nearly 50,000 different items ranging from brushes, pencils, and paints to premiere Italian made easels and large sizes of canvas. Our primary market is independent retail art store, although we service a few large channels as well.
One of the distinguishing characteristics of MacPherson's is our quick turnaround time in fulfilling customer orders.  This ability allows us to serve as the back-end warehouse to our customers' retail locations.
 In 2003, we developed an ordering system for our Windows Mobile PDA devices.  This solution used a laser scanner that we attached to our PDA devices.  The solution quickly became slow and outdated, which led us to begin our search for a new ordering solution.  That is when we learned about Serialio.com and their Cloud-In-Hand® Mobile Order application and the Scanfob® Wireless Barcode Scanner. There were several requirements we knew we would need our new mobile ordering solution to fulfill.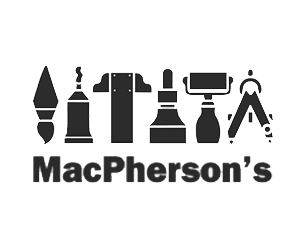 Industry: Art Supply Distribution
Location: Emeryville, CA, Reno, NV, & Suwanee, GA
Products: 50,000+
We did not want to have to go through the trouble and effort of developing and maintaining a proprietary application, but we knew we wanted on a native mobile app with a local database.  The local database and native mobile app were requirements due to many of our customers not having reliable internet in their stores. We wanted a platform that would allow them to create and process orders without needing internet connectivity.  Cloud-In-Hand® Mobile Order ensured that our customers would only have to connect to the internet for order transmissions and to receive data updates.
We would require a widely available, inexpensive mobile device, not tied to a particular brand, which could be deployed on both Android and iOS devices, as some of our customers were iOS users while others were Android users.
With regards to our required hardware needs: our request was for a robust laser scanner with the ability to scan small, hard-to-read barcodes on curved surfaces, reflective surfaces, or underneath plastic packaging materials. Additionally, the scanner would need to have an exceptional battery life.  A typical order might have 200-500 lines on it, and many of the scanners we tested did not maintain a long enough charge. Plugging in and recharging a scanner mid-order was not an option.  Lastly, it had to be nimble, fast, easy to use as well as easy to setup for any of our customers, including technical novices. The Scanfob® Wireless Barcode Scanner fit those requirements to a "T".
Not only did it incorporated the features we had on our old PDAs, but it also enhanced and presented them through a modern interface and included additional capabilities that our customers love. Such as the in-app full search option, with multiple words searching capacity. This feature proved to be extremely helpful when looking for 1 item out of a 50,000 item database. The filtered results would begin to display as soon as the sales person started typing giving our reps the ability to have the scanned items display in a customer's web cart in mere minutes, versus having to wait nearly 20 minutes as we did on our older system.
It also benefitted our clients who wished to place orders on their own. Our customers could now put items in their shopping carts, modify and review pending requests, and send those orders directly to MacPherson's order entry system. Upon sending the order, receiving it at our warehouse for processing occurred within 30 minutes of the request. 


We've enjoyed working with the Serialio team. They were diligent about making sure our customized application met our specific needs and were willing to go back to the drawing board countless times until we were completely satisfied. They stuck to their commitments regarding delivering app enhancements efficiently and on time. We look forward to continuing our partnership with Serialio and are especially excited about the possibility of adding additional features to the application, such as incorporating real-time stock checking and order pricing.
Get your free demo and 30-day trial