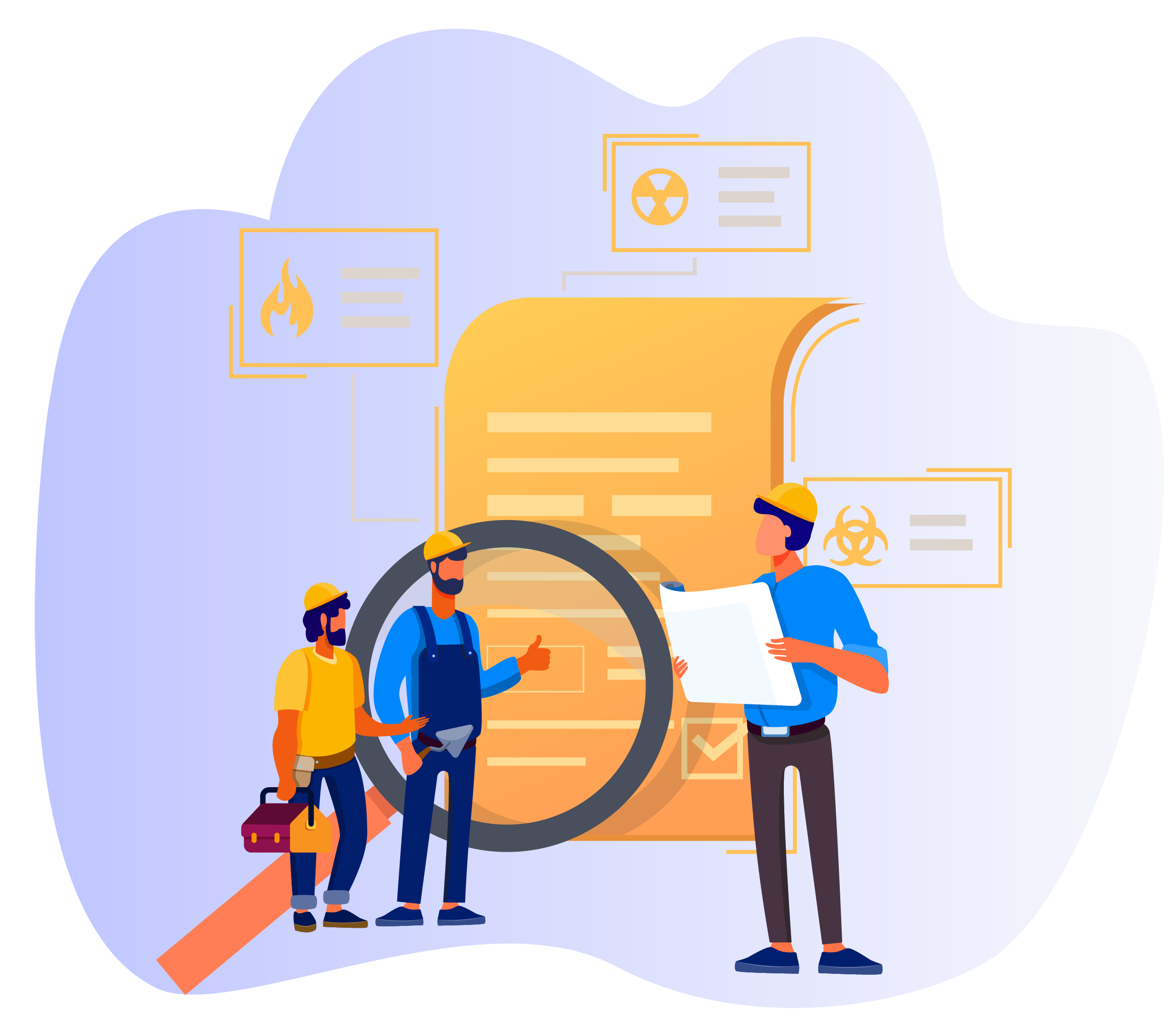 How to Pass an OSHA Audit or Inspection
The day an OSHA rep comes to your door for an unannounced audit isn't something you ever hope for but, chances are, it will happen. Under the Occupational Safety and Health Act of 1970, OSHA is authorized to conduct workplace inspections to determine whether employers are complying with OSHA standards. It's important to know what an inspection means for your business, what you need for that inspection, and what to expect during and afterward. Being informed and prepared could potentially save you thousands… not to mention a massive headache.
The first step to passing an OSHA audit is to start preparing before it happens. You may not know when an audit will happen but you can be ready when it does. OSHA isn't just looking at what's going on when they show up, they're looking for records. Records you'll want to have ready are documented training materials, safety training records, equipment inspection records, and safety and health policies.
Documented Training Materials:  This refers to materials that may be used during a training including what the training covers and potentially notes as well.
Safety Training Records:  Safety records are attendance records for any kind of safety training your organization. Many companies use pen and paper records which can be a nightmare to compile and review.
Equipment Inspection Records: Most equipment used in the workplace needs to be inspected. While not all equipment requires inspection records, like some ladders for instance, it's still a good idea to have them anyway.
Safety and Health Policies: Make sure to keep a handy copy of and safety and health policies that are provided to employees and contractors as they'll need to be reviewed as well.
Make sure to keep a note of where your official OSHA poster is located. This is a requirement (so if you're not sure… might be something to add to your to do list).
Once the OSHA rep is on-site and announced their inspection you'll want to have a room prepared for the conference. This is also where you'll want to have a pre-planned team of people together to ask questions, shadow the inspector, and coordinate the day. There will be a pre-inspection conference, followed by a walkthrough, ending with a post-inspection conference.
Pre-Inspection Conference: You and your team will have the opportunity to discuss with the inspector their reason for inspection. It's at this time, you'll want to have records put together to present to the inspector. In some cases, you may want to have a lawyer present. Do not overshare. Best practice is to comply with the OSHA rep but remember your legal rights as well. This is a great chance to ask them questions about what to expect and also arrange schedules throughout the day. They'll likely want to interview employees, who have the option to have company representation present, and it's also a good time to let parties that may be affected know OSHA is present on-site.
The Walkthrough: The OSHA inspector will take the time to walk through the affected, or in question, areas of your workplace. They'll be taking notes and documenting their findings with pictures and videos too. It's important that someone within your organization is present for this and a great idea for your own records to take notes and pictures as well. Just remember to be cordial to the inspector as they will be the ones who recommend to the OSHA local officials as to whether or not you should receive citations. This is when you'll want to 
Post-Inspection Conference: After the inspection walkthrough has taken place you'll have one final conference before the inspector departs. During this conference, the OSHA rep should disclose any concerns they witnessed during the walkthrough. Make sure both your notes and theirs are free of any discrepancies. Develop a plan to address any of the concerns brought up by the OSHA rep ASAP. Following their departure from your organization, citations can appear for their findings within 6 months of their visit.
The inspection may have concluded but there is still more to do. Organizations like your are able to appeal citations and potentially negotiate fees. This is where that documentation you took during the inspection comes in handy as well as any records you put together. 
Even if this hasn't happened to yet, act like it will. Perform safety audits regularly to find vulnerabilities within your business that could potentially lead to tens, if not hundreds, of thousands in fines. You can use OSHA's own safety inspection document as a guide to make sure you're ready.
Records may need to be provided dating back three years and beyond in some cases. Doing this on pen and paper is an absolute nightmare to manage and mistakes will cost you thousands and are almost guaranteed. stratus-io: Safety Training helps your business generate safety training records, upload training materials, take notes, capture signatures and more. Generate certificates, be notified when they need to be renewed, and generate reports all with the click of a button. Training attendance can be captured in any setting utilizing existing employee and contractor IDs and manually. Contact us today by clicking below for a free demonstration and trial.