Maximize Your Hybrid Workforce

Maximize your hybrid workforce by implementing a flexible and efficient hybrid workforce model. Cloud-In-Hand® Solution Platform assists you in achieving your objectives by providing resources that enable your organization to feel connected and productive.
Hybrid work is a modern approach that is more than just enabling employees to work out of the office. The corporate world has long provided trusted employees the ability to work out of the office. With the incidence of Covid19 pandemic hybrid work became mainstream. Hybrid work was increased to accommodate all employees who's physical presence was not required. Hybrid work flexibility has persisted beyond the pandemic to improve productivity and accommodate varied schedules. The hybrid model within the workspace changes how businesses hire new staff or hunt for new talents. Your hybrid work model provides vast opportunities for businesses to hire the best talents regardless of location.
Companies now hire individuals with more flexibility per their specific resource requirements. The talent pool growth the hybrid workforce model has enabled is productive and exciting. Challenges associated must not be overlooked when you want to Maximize your hybrid workforce workforce.
Prevent productivity roadblocks to maximize your hybrid workforce
As with any change in organizational structure, difficulties adjusting to a hybrid workforce has obstacles. When working remotely, teams encounter communication challenges. When accustomed to exchanging information and in-person clarification, removing this option needs to be handled. Regardless of working remotely or in an office, employees must connect with their colleagues. Other platforms and tools are essential to keep everyone informed of crucial requirements and data.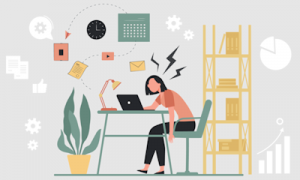 Navigation to Maximize your hybrid workforce can be challenging, given ineffective or unclear direction and feedback. Staff members need quick access to resources in order to efficiently complete tasks and achieve goals. With appropriate technology and tools, hybrid teams maintain valuable teamwork through the use of new communication channels.
Focus on the use of technology with the right timing
To ensure today's newly hired talent turns into tomorrow's productive workforce, you strategically consider each aspect of hybrid workforce implementation.
To improve understanding, utilize and optimize technology to your advantage. By leveraging advanced technology, you can use tools to enable effective communication among your hybrid workforce. Technology-based resources allow your organization to establish a collaborative hybrid workspace culture. Therefore, it is always essential to manage your technology resources effectively to maximize your hybrid workforce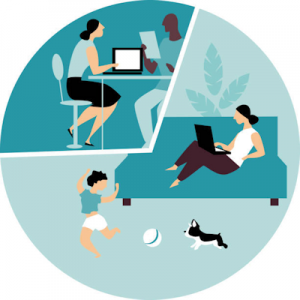 It is crucial to get employee experiences right in the labor market. According to research from the Harvard Business Review, 30% of new hires quit their employment within the first 90 days of being recruited. Companies should ensure to provide "day-one" technology starter kits to new hires at a minimum on or before their first day on the job. This kit may include peripherals, monitors, and other business accessories. This approach can help make the work experience more enjoyable and memorable for employees working in today's hybrid workspace.
Create consistency in a world full of changes
The hybrid work model accommodates businesses with endless opportunities. Offering the remote workforce a significant, meaningful work experience in today's unstable economic and labour circumstances is critical. Employees who work remotely avoid moving, leaving their towns, and uprooting their families. For successful onboarding and long-term resource retention. First your company knows appropriate systems and procedures are in place to meet employees' needs. Secondly these must work regardless of where employees are located. Finally your company has confidence all resources know the crucial role they play.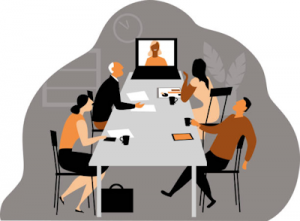 Equipping your new remote employees with appropriate technology equipment swiftly and efficiently is crucial to establishing a positive working environment. It enables the employee to interact with projects and coworkers immediately. This encourages them to join your corporate community, accepting them into the fold, and contributing to the success.
Companies maintain their focus on growing their talent pool, preparing new hires for future success. Retaining employees long term by creating a positive working environment with a solid plan for handling technology needs.
Properly implemented hybrid work models increase productivity and maximize your hybrid workforce
When establishing a hybrid workforce within your organization, you ensure that your newly hired talent feels appreciated. First provide your hybrid employees with exceptional work experience. Secondly, utilize technology resources to make them feel connected with your organization. Thirdly, help them enhance their work skills to be more productive. Let us help you. Contact the Cloud-In-Hand.com Solutions team to support your hybrid workforce. From day one experience a cutting-edge end-to-end managed services solution. We assist you in caring for all your hybrid workforce management requirements. Work with us to maximize your hybrid workforce workforce