What is a Safe Employee Time Clock?
A time clock records start and end times typically for hourly paid employees. Your time clock today differs much from the one first invented in 1888. What is a safe employee time clock (STC)? First, the safe time clock does time clocking for you as you expect from a traditional time clock. Secondly, the STC provides emergency mustering for your  organization, ensuring everyone is safe. Thirdly, the STC's mobility means your emergency rally-points can be anywhere.
How Texas State Board of Pharmacy Uses Safe Employee Time Clock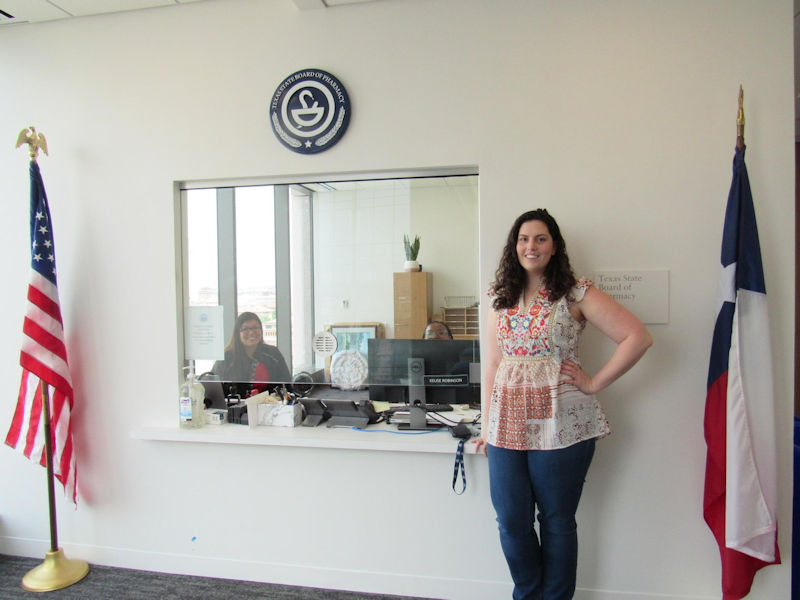 Texas State Board of Pharmacy unveils cutting-edge employee time tracking system for streamlined attendance management and automated check-in across multiple locations.
Upholding Safety, Efficiency, and Compliance
The Texas State Board of Pharmacy plays a crucial role in the practice of pharmacy in the state of Texas. TSBP ensures pharmacy practice is safe, efficient, and compliant with state and federal laws. Regulating the practice of pharmacy across multiple locations, managing employee attendance is a daunting task. Fortunately, the Board has embraced innovative technologies improving efficiency and streamlining their processes. One of these technologies is the safe employee time clock. This is part of Cloud-In-Hand® Attendance and Mustering solution software by Serialio.com.
Effortless Check-Ins, Seamless Operations
First, Cloud-In-Hand® stratus-io Time and Attendance software is a cloud-based platform.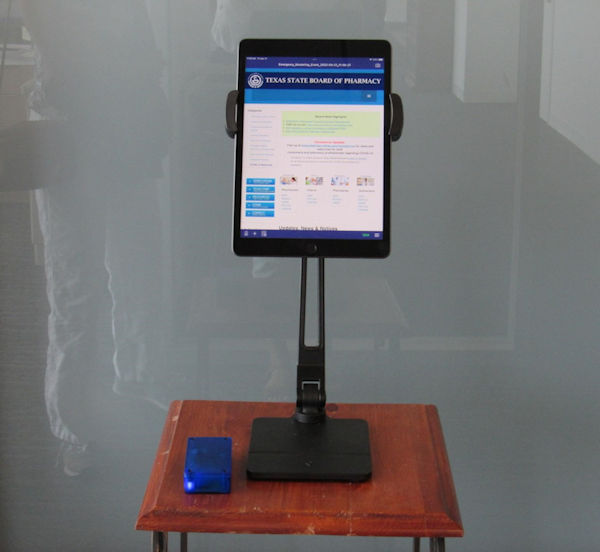 Second, empowering organizations to manage their workforce seamlessly using mobile devices like smartphones and tablets. Third, with this remarkable software employees simply put their badge near the idChamp® brand RFID reader and are effortlessly checked-in and out of work. Fourth, this eliminate the for cumbersome manual timekeeping and reduces errors. This solution is especially useful as the Texas State Board of Pharmacy efficiently manages attendance for our employees spread across different locations.

Equipping your new remote employees with appropriate technology equipment swiftly and efficiently is crucial to establishing a positive working environment. It enables the employee to interact with projects and coworkers immediately. This encourages them to join your corporate community, accepting them into the fold, and contributing to the success.
Companies maintain their focus on growing their talent pool, preparing new hires for future success. Retaining employees long term by creating a positive working environment with a solid plan for handling technology needs.
Centralizing Attendance Management for Enhanced Efficiency
Using the Cloud-In-Hand® stratus-io Time and Attendance solution, the Board centralizes employee attendance management, making it more efficient and streamlined. First, with the STC, employees quickly and easily check in and out of work using their badges. Secondly, attendance automatically uploads to the cloud, immediately accessible by authorized personnel. Finally, the Board has also has a real-time attendance monitoring system. Managers see attendance in real-time and take action as needed.
Tailored Solutions and Customization
One remarkable advantage of the Cloud-In-Hand® stratus-io software is exceptional flexibility. The solution is tailored specifically to the unique needs of the Texas State Board of Pharmacy. For instance, the badge readers are setup to accommodate different locations and have specific rules for various types of employees. Moreover, the solution effortlessly scales as TSBP grows, easily accommodating new employees and additional locations.
The Impact of Cloud-In-Hand® stratus-io Software with Safe Employee Time Clock
The Cloud-In-Hand® stratus-io software is a valuable addition to the Texas State Board of Pharmacy's technology stack. First, employee check-in is automated using existing badges, additionally, there was no need to change current company badges. Furthermore, the Board significantly reduces manual labor, improves accuracy, and streamlines attendance management across multiple locations. Finally, during an emergency, all employees are quickly accounted for.
"With our software's unparalleled flexibility and scalability, we are confident in our ability to efficiently and effectively manage our workforce in the years ahead. Ultimately, these advancements align with our mission of ensuring safe and effective pharmacy practices throughout the great state of Texas."