Speed Up Attendance Check-in With Float Buttons
You reduce button taps with the Float Button Tool and quickly make two button taps become only one. This means you speed up attendance check-in using Float Buttons. Attendee scans their badge to check in, then scroll/tap the event they are checking into. Now you have reduced this to a single tap, with no scrolling making your check-in process faster, easier, and less error-prone. Use idChamp® and Scanfob® brand RFID, NFC, and barcode readers with stratus-io Time and Attendance app.
Do multiple events or shifts in your organization overlap during the day? The improved float button tool gives you an organized flow of people entering and exiting the building by making check-in, check-out faster and more efficient, so more of your people are moving in less time.
How to set up the Float Button Tool To Speed Up Attendance Check-in
Open Stratus-io App on iOS or Android, select Settings.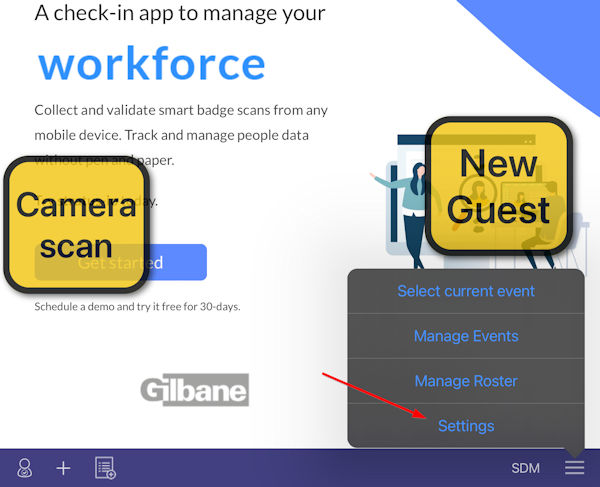 Ensure you are in Flex check-in mode.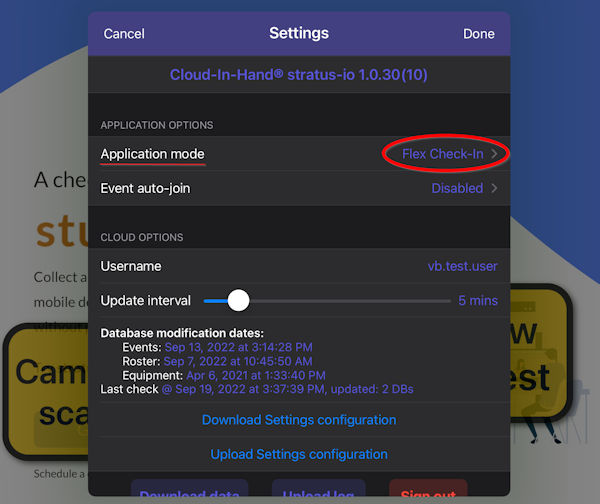 When flex check-in is enabled float buttons can now be assigned to current events that are present within the account.  Scroll down until you see the "Float Button" setting.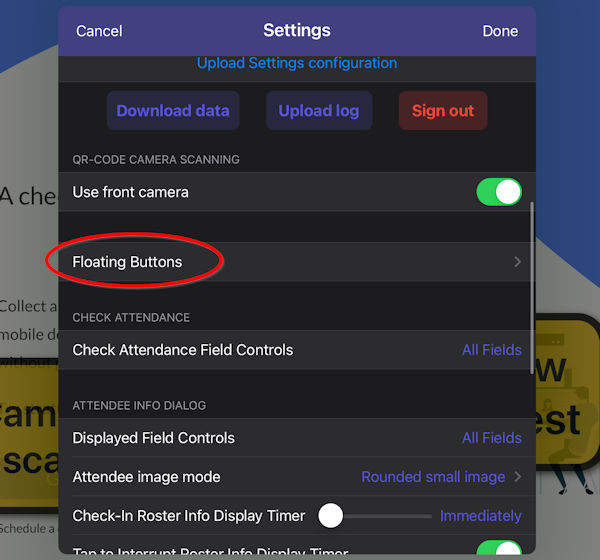 Tap "New float button".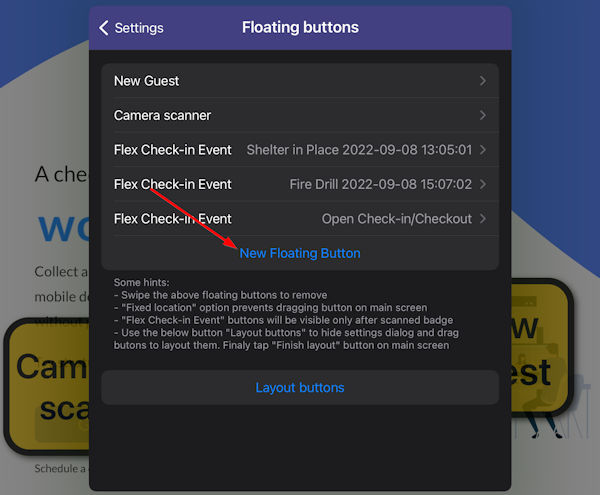 From here you assign how the float button will react, the Float Button allows you to assign events to each button, select a custom size, and color for each.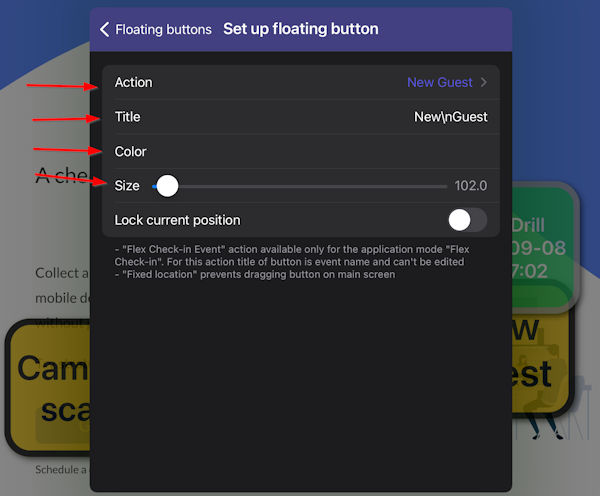 When you are done customizing your button, press the back arrow and select "Button layout" to select where on the app home view your float button will appear, select "Done" when you are finished moving the float buttons.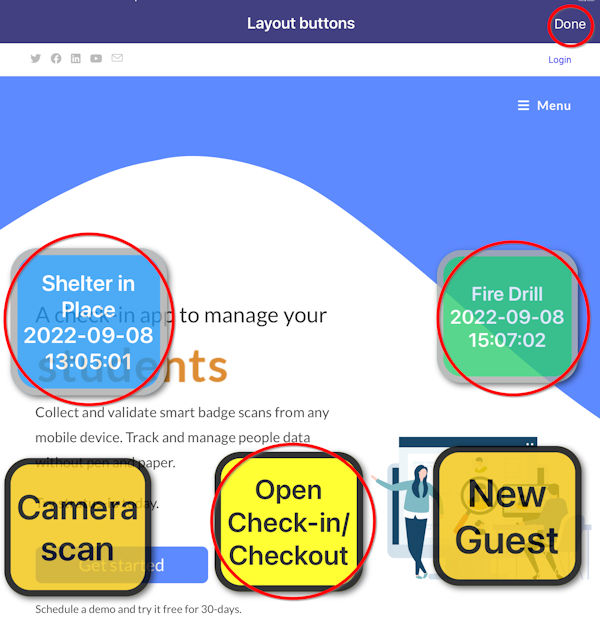 Things to Know – Float Buttons
You can add 10+ floating buttons on the screen of your iOS/Android device to speed up attendance check-in.
To delete the floating button go to settings < floating buttons < swipe to the left and delete the selected button.
Floating buttons that are assigned to an event will not appear when idle. After member scans their badge the floating buttons that are assigned will appear to be selected.
Non-event buttons can move freely outside of settings unless locked into position.